---
WELCOME TO MY WEBSITE I HOPE YOU ENJOY YOUR VISIT
My name is Joanne Simpson and I am an award winning professional pastel pet portrait artist living in High Peak, Derbyshire UK. I started my pet portrait business in 2005 and am now an established pet portrait artist. I work from your detailed photographs to produce a true likeness of your pet. I use only the finest quality pastels and paper. My portraits are all hand drawn and unique and take many hours to complete. Each portrait is as individual as the pet itself and I pride myself on being able to achieve an exacting likeness.
I hope you enjoy my
pet portraits
.
An ideal gift for any pet lover whether it's a memorial portrait, creating a lasting memory of a beloved companion, or a portrait that captures the character and spirit of your pet today.
Joanne
LATEST COMPLETED COMMISSIONS.
Member of the Pastel Guild of Europe
If you're looking for a quality hand drawn portrait then look no further.
Click here for Gift vouchers
DERBYSHIRE GOLD CARD SCHEME
If you are a gold card holder you will be entitled to a 10% discount off a portrait. Proof of having a gold card will be needed.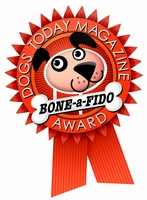 PET PAW-TRAIT ARTIST OF THE YEAR 2008
Voted for by the readers of Dogs Today magazine
A big thank you to everybody who voted for me.
Ranked No.1 out of 283 UK Pet portrait artists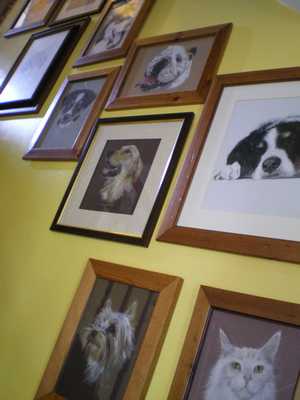 RAINBOW BRIDGE SUN CATCHERS
Something else I've been working on.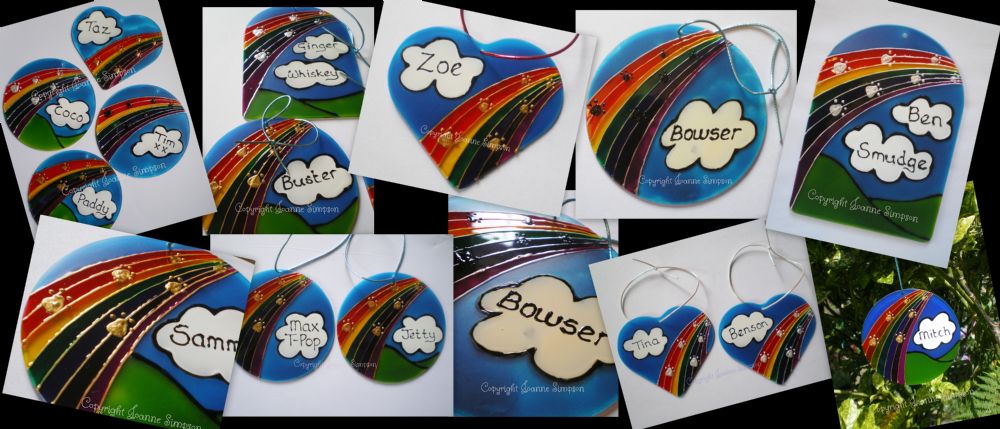 Click on my Rainbow Bridge gallery page for more examples.
Telephone 07919953699
©Joanne Simpson 2005-2016